Who are Premiere Shirts?
Welcome to Premiere Shirts, where we pride ourselves on offering the most unique and stylish exotic dress shirts on the market. Our company has been in business for over 20 years, and during that time, we've honed our craft to bring you only the best designs and fits!
Whether you're looking for something bold and vibrant or something classic and timeless, we have a shirt that will suit your style. Our shirts are not only fashionable, but also made with the highest quality fabrics & finishes to ensure durability and comfort. We're passionate about providing our customers with the best shopping experience, so you can feel safe and confident when you shop with us. So why wait? Browse our collection today and elevate your wardrobe with our one-of-a-kind exotic dress shirts!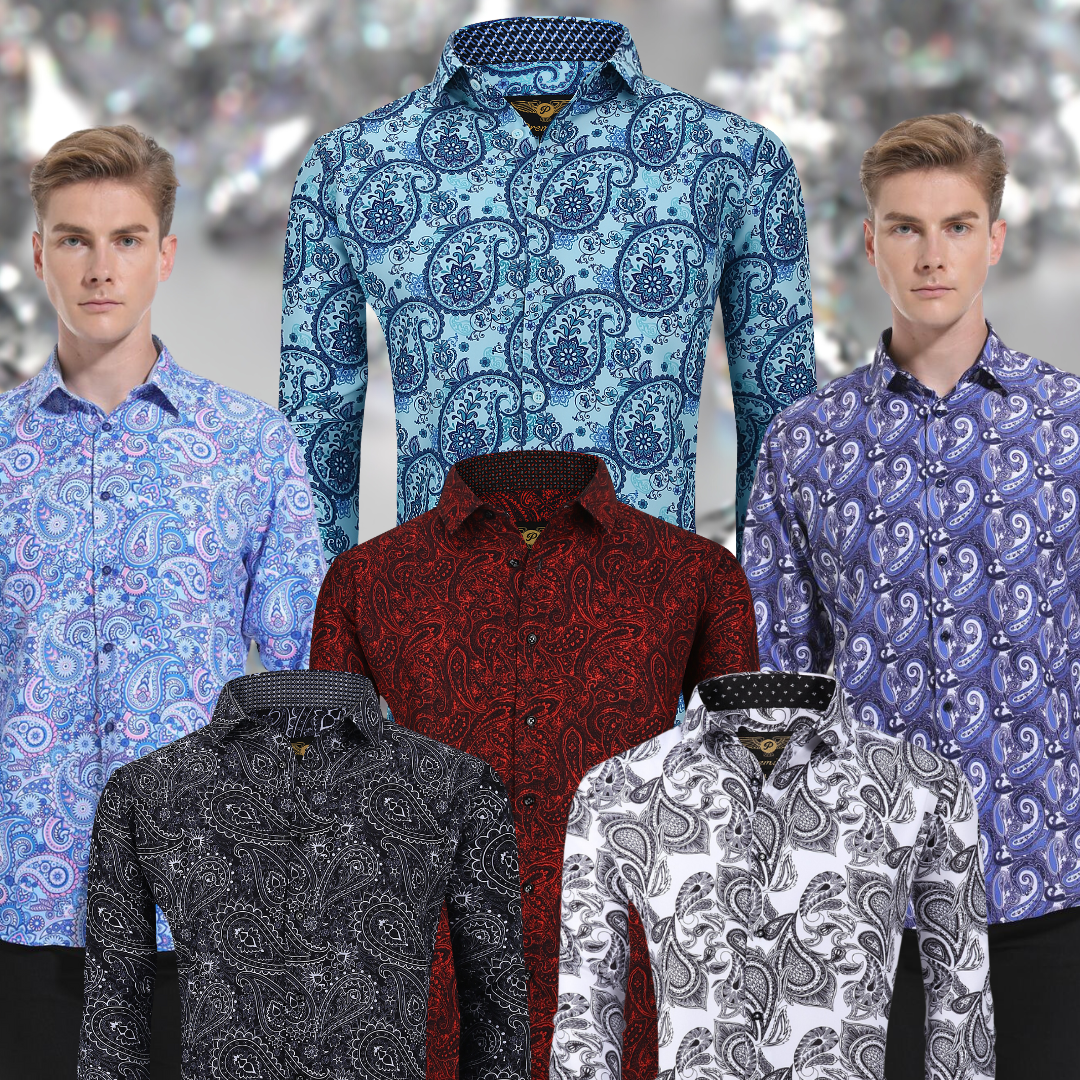 Staple Paisley Prints
Introducing our paisley shirt, a must-have for any fashion-savvy individual. This versatile piece can be worn for various occasions, whether it's a night out, a workday, or a casual outing. Take your pick from our extensive range of over 20 color combinations, ranging from size Small to 8XL.
Shop our Paisley Collection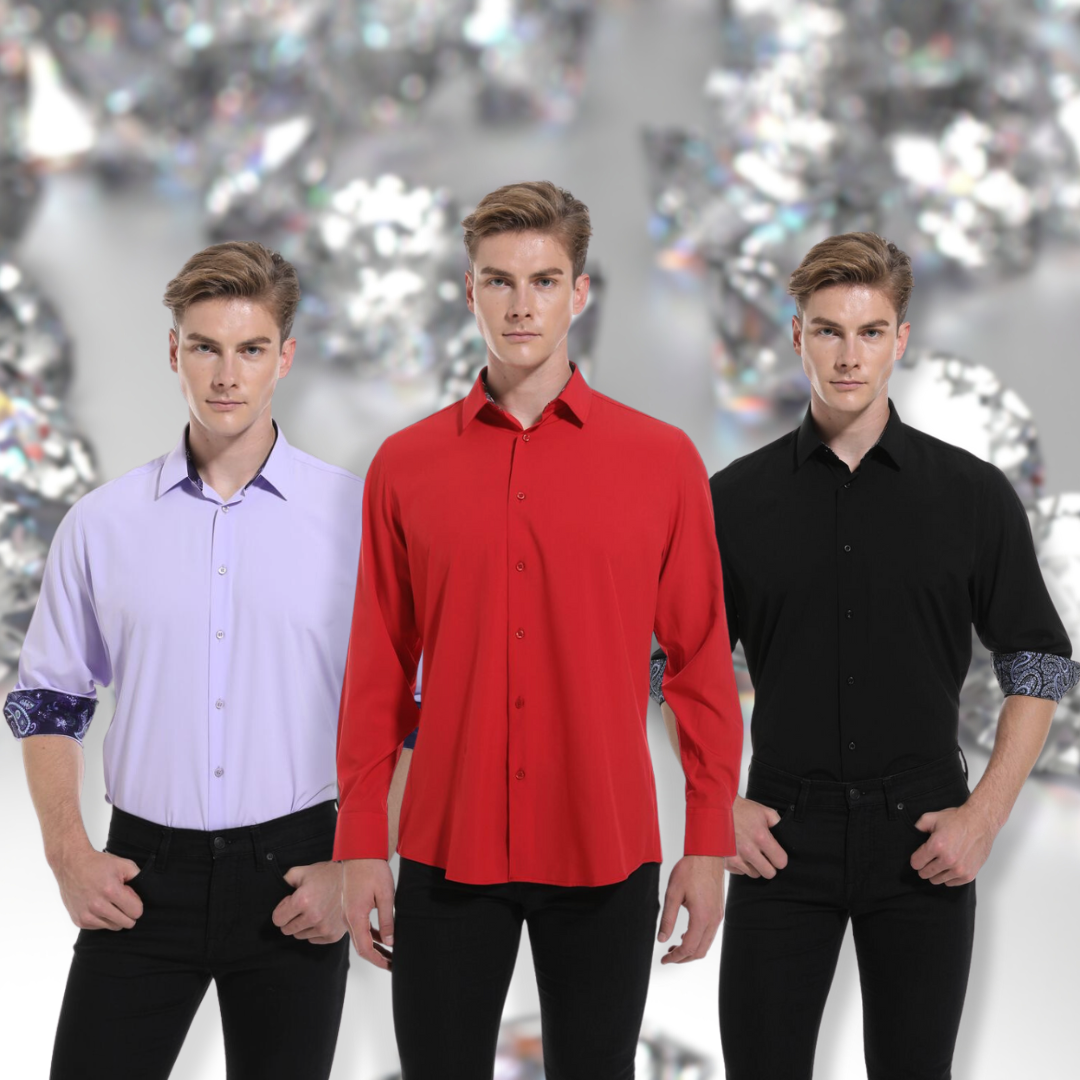 Elegance Collection
Introducing Our Casual Classic Dress Shirt - This premium shirt has the Feel, Style and Comfort for all occasions. Wear the sleeves up or down with its detailed paisley cuffs & collar. With a 4-Way Stretch Fabric, it Offers the Perfect Fit for Every Body Type from Small to 8XL.
Shop Now Elegance Collection
10,000+ 5 Star Reviews
5 Star Review

This shirt is a complete game-changer for my event wardrobe. It's comfortable, stylish, and always makes a statement.

5 Star Review

Amazing shirt & great product! We used the size chart as my husband is between a Large & XL. He likes some room so we went with the XL and it was perfect!

My husband absolutely loves it! And so do I. This is his 4th shirt!

5 Star Review

This shirt is a must-have for any gentleman attending events. It's the perfect combination of elegance and modern style.

5 Star Review

I can't get enough of the design of this shirt. The patterns and prints are so eye-catching, and the materials used are of such high quality. It's a shirt that makes me feel confident and stylish.

5 Star Review

I've hit the jackpot in my Premiere Shirts.